The Pat Bianchi Special Edition Trio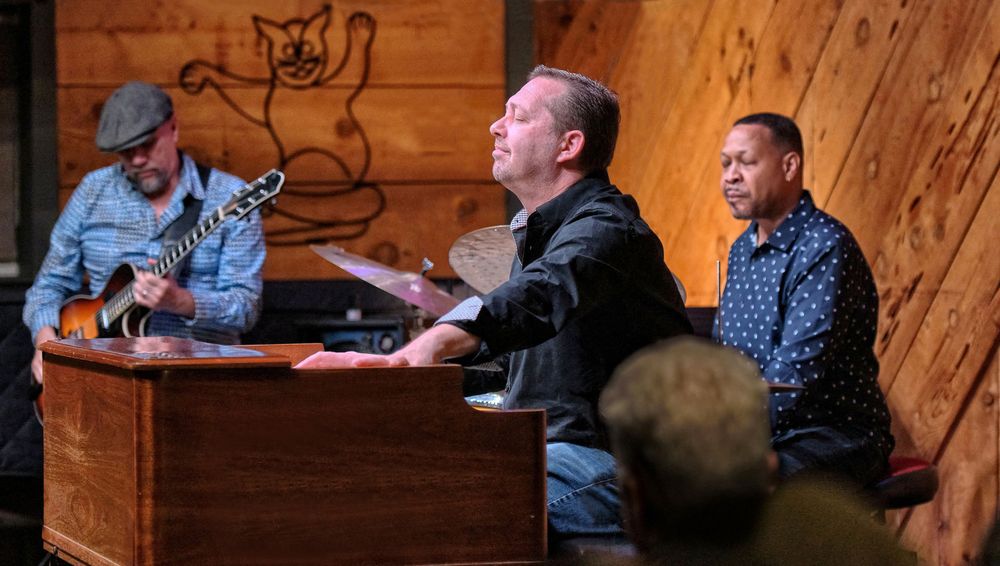 "Having the opportunity to work with your musical heroes is always a special opportunity"   states Bianchi.  Guitarist Paul Bollenback and drummer Byron Landham are no strangers to fans of the organ trio. Both musicians were long time members of Joey DeFrancesco's original trio and have  not only worked with a who's who of legendary artists but they have performed  with most every major organist in jazz including Jimmy Smith, Jimmy McGriff, Shirley Scott and Jack McDuff among many others. 
The Special Edition Trio is unique simply because it is not limited to any one vibe. Wether it is the classic organ trio sound and repertoire, bebop, standards, post-bop or a more modern concept and original compositions, the possibilities on the bandstand are endless.